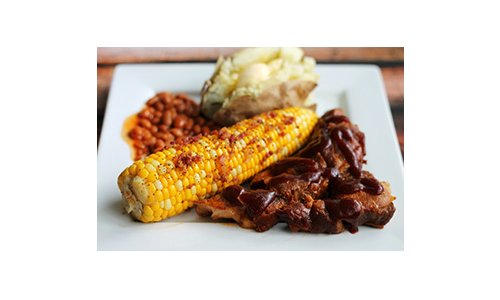 Slow Cooker Ribs
Ingredients:
4-5 lbs. country-style pork ribs
2 bottles (18 oz. each) KRAFT Barbecue Sauce, any flavor (I used one each of Char-Grill and Hickory Smoke)
½ small onion, chopped
2 cloves garlic, minced
1 Tbsp. red pepper flakes
1 tsp. black pepper
1 Tbsp. lemon juice
2 Tbsp. vinegar (red wine or white)

How to make it:

PLACE them into the crockpot, and throw everything but the vinegar on top. Add a tablespoon of vinegar to each of the empty barbecue sauce bottles, shake them up and then pour the last bits of saucy goodness over the top.
COOK on low for 6-8 hours or until ribs reach that tender 'fall off the bone' stage. Serve 'em up and enjoy!