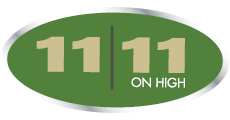 Easy Scalloped Potatoes
his is a recipe for basic scalloped potatoes with a little cheese melted near the end of the baking time. Make these flavorful potatoes for an everyday meal or serve with your holiday dinner.
Cook Time:
45 minutes
Total Time:
45 minutes
Yield:
Serves 6 to 8
Ingredients:
4 cups thinly sliced potatoes, about 6 to 8 medium potatoes
2 tablespoons flour
1 teaspoon salt
1/8 teaspoon pepper
3 tablespoons butter
2 cups scalded milk
1/2 cup shredded Cheddar cheese
Preparation:
In a buttered 2-quart baking dish, place a layer of about 1/3 of the potatoes. In a cup or small bowl, combine flour with salt and pepper. Sprinkle about half of the flour mixture over the potatoes; repeat with another layer of potatoes and the flour mixture and top with remaining potato slices. Dot with butter then pour hot milk over potatoes. Cover and bake at 375° for 45 minutes. Uncover; sprinkle cheese over the top. Return to the oven and bake, uncovered, for an additional 15 minutes, or until scalloped potatoes are tender and cheese has melted. Scalloped potatoes serves 6 to 8.